HISTORIC ACHIEVEMENT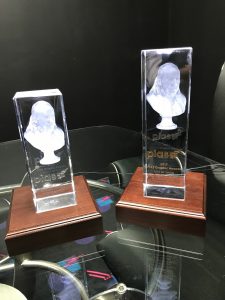 WELCH WINS   PIAS ANNUAL COMPETITION TWO YEARS IN A ROW!
BEST OF SHOW AWARD
In unprecedented fashion, Welch took Best of Show honors for Norton Healthcare, the Norton Cancer Institute Community Report entitled Mind, Body, and Courage.  The report was designed by Galina Goldentul of the in-house graphic design team at Norton's marketing department.
This is the second year in a row that Welch Printing has won this most prestigious award given by PIAS (The Printing Industry Association of the South).  President of PIAS, Ed Chalifoux said this award has never been won by the same printer two years in a row!
In all, Welch won 24 Awards of Excellence, 4 Best of Category, 1 Best of Division II, and overall Best of Show.  PIAS receives entries from 7 southern states and is judged by a panel of communication experts.
For more information on this competition, please contact Craig Welch cwelch@welchprinting.com @ 502-636-3511 or welchprinting.com